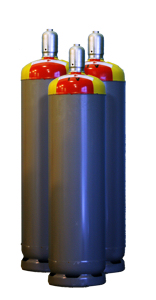 Industry sterilisation mixture GAZ S-90 is a widely used mixture for industry sterilisers. It contains ethylene oxide of high pureness and carbon dioxide. The mixture is delivered to a client in a re-use cylinder.


Technical properties:
Possible cylinder capacity: 79 l (59 kg net)
EO content: 90% of weight
CO2 content:10% of weight
Each cylinder is given content certificate and components quality certificate.